This is a only Tech Tea opinions from the Asian tech community on startup, entrepreneurship, and tech topics.
Govt. of Thai has a big ambition of building startup hub in Thailand  and they ready to compete with Singapore as the next SEA startup hub.
Recently, the government has been ramping up its efforts in line with its "Thailand 4.0" initiative. This includes opening potentially the largest startup space in SEA called True Digital Park. The Thai government is also in talks to iron out what they call "Thailand Cyberport," a business park and incubator.
With these initiatives, is Thailand ready to compete?
Editor's note: Answers have been edited for clarity.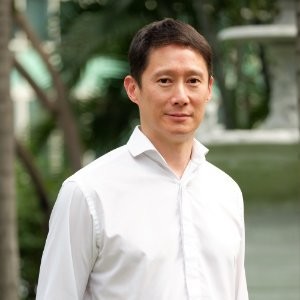 Stanley Wang, managing director at K2 Venture Capital
The Thailand 4.0 economic vision was initially conceived as a sector-specific, government-led roadmap to guide the country out of the "middle-income trap" and toward a higher value creation, knowledge-based economy.
More recently, the government revealed its ambition to challenge Singapore as the premier regional technology and startup hub.
Can Thailand really do it? It is likely to be a mixed result rather than a clear outcome.
Thailand could be a preferred destination for certain technology sectors where it has native advantages (agtech, digital healthcare, digital tourism, etc.). However, for other sectors, it will need to take further steps to become a more competitive destination.
Historically, Thailand has tended to emphasize good local infrastructure and attractive tax incentives to attract long-term capital investment, and its Eastern Economic Corridor scheme is modeled on that approach. But the government has also been responsive to other needs, such as updating laws and regulations to address the legal implications of new technologies (note the recent regulations surrounding cryptocurrency trading and token offerings).
Keep in mind that tech startups have different needs and requirements than traditional manufacturing or industrial companies; they are heavy on people and light on capital assets. So, strategies that attract talent will not be the same as those that attract money.
It should be acknowledged that Thailand currently does not rate well in terms of global talent competitiveness. A 2017 index ranked Singapore second globally, while Thailand ranked 70th, behind Malaysia, the Philippines, China, and even Mongolia. Improving this should be a high priority.
Here are some other things Thailand can do to stay competitive:
Increasing size and quality of the local talent pool: This is where Singapore has a clear edge. Unless Thailand produces both larger numbers and higher quality STEM graduates to meet the demand, it will remain a negative factor. International technology research and educational collaborations, such as the partnership between King Mongkut's Institute of Technology and Carnegie Mellon, in information computing and autonomous technologies should be encouraged.
Research and development clusters: Tech startups tend to cluster around research centers and institutions. This is where innovation meets talent. Projects like the Thai Cyberport or True Digital Park should also forge key collaborations with international research institutions to help attract world-class talent.
More flexible labor regulations: Historically, Singapore has been very accommodating with respect to foreign tech workers. This has changed recently. Thailand's regulations on issuing work permits also needs to be updated if it wants to attract foreign tech talent. The country imposes restrictive limitations on the number of foreign expatriates who can be employed, a serious deterrent for those relocating to Thailand. The recent Smart Visa scheme, while a good step to address this issue, is still too limited and should be broadened to allow a wider variety of tech startups to set up offices.
Thailand's stated goal of becoming a regional tech startup hub is not unrealistic if it can improve its competitiveness for attracting international talent.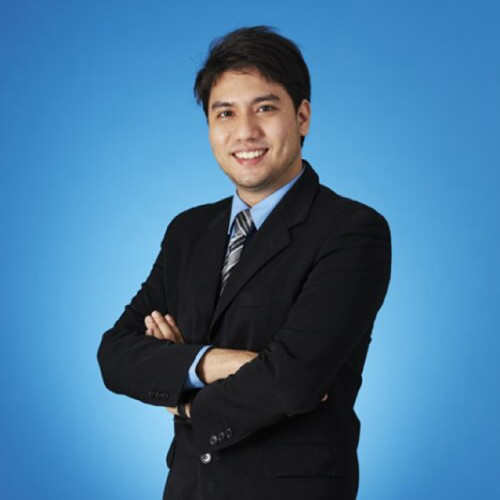 Jarit Sidhu, country head of operations at IDC Thailand
While a certain amount of success has been seen, the government still has to face the monumental task of resolving several fundamental challenges, particularly around investment, partnership, and talent, in order to rise to the top of the region's startup hubs:
Investment: Public investment alone will not suffice in the long run. The Thai government has to attract private investment especially from VCs and/or angel investors. The current challenge is that the majority of Thai-based VCs are corporate venture capitals, which tend to finance/invest only in startups with products or services related to industries they are in. This hinders the diversity of startups in the ecosystem.
Partnership: As mentioned above, the private sector plays a vital role in fostering a strong startup ecosystem. While the Thai government has already engaged with educational institutions and corporations, this is still limited. The government will also need to partner with other countries, especially in the Indochina region, to facilitate the international expansion of Thai-based startups.
Talents: The Thai government will have to work on creating local tech talents in parallel with amending regulations to attract foreign ones. The lack of talent is one of the top issues for Thai-based startups at the moment.
Let's discuss
What are some initiatives that the Thai government has been pursuing to make the country a more successful startup hub?
What do you think of these initiatives? What are the implications of these in the region?
Everyone wants to be a startup hub in SEA, but can Thailand beat/compare with Singapore?
Any challenges you foresee with these government initiatives?