The final quarter of the year is the season for Malaysia's most popular online sale periods. This includes 11.11 (also known as Singles Day), Black Friday, 12.12, and other year-end sales. This is ecommerce's most crucial period, where revenue and online traffic are set to double.
In 2015, most consumers had little to no idea what Singles Day and 12.12 are. But beginning in 2017, these two sale periods have been the most vital events in Malaysia's digital space, and this trend is expected to continue for the next few years.
This shows how fast consumer preferences can change in just a few years. As such, the key winners in the industry are the ones who keep up with shifting consumer behavior and become trendsetters.
To gain some insight on how to do that, we looked at three of the most successful ecommerce platforms in Malaysia. Our latest study ranks Lelong, Hermo, and FashionValet as the three most visited homegrown ecommerce stores as of Q2 2018.
Here's what we can learn from them.
Evolve relentlessly to stay relevant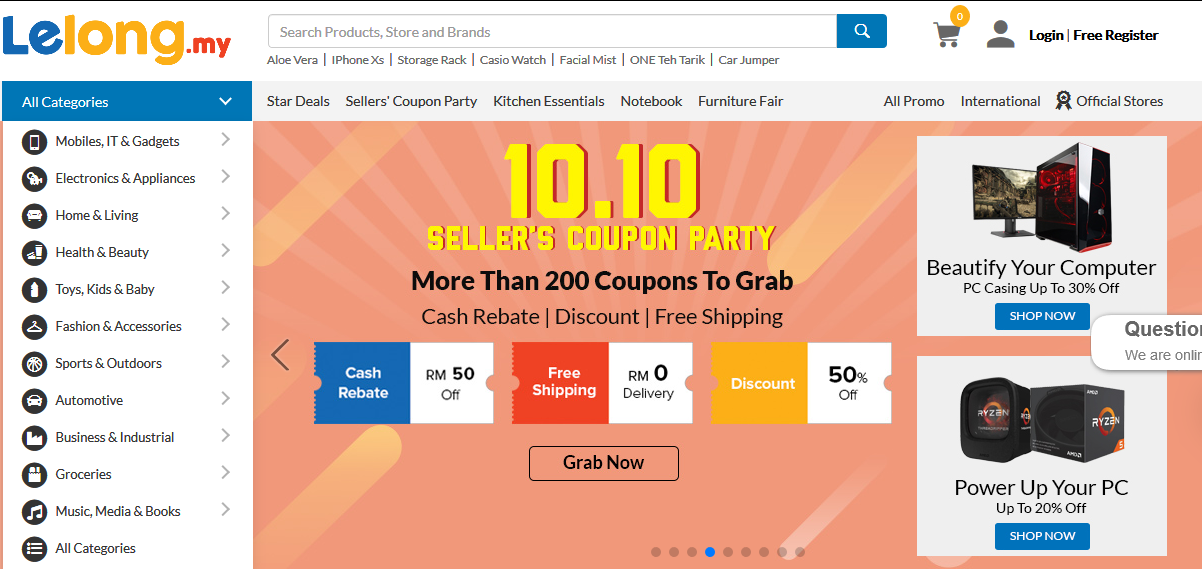 One such player who has braved through the tough times in ecommerce and remained relevant is Lelong.
To date, Lelong remains one of the key pioneers in ecommerce in Malaysia. Unlike other players, it is the only ecommerce platform that was established prior to the turn of the millennium, around 1998.
Co-founder Richard Tan believes in starting out small and building on a niche before expanding. During the 1990s, there was no lack of hype surrounding online shopping, thanks to Amazon's huge success in the US. However, consumers were still very new to online shopping and unsure if merchants could be trusted.
This issue was also evident in the retail side, as retailers only relied on traditional brick-and-mortar shops to sell their products. Lelong identified this challenge and decided to take on various initiatives to build trust between sellers and buyers.
After several years as an auction site, the company evolved to become a B2C marketplace and has remained relevant in today's hyper-competitive internet industry. In our study, Lelong has consistently remained among the top five most searched ecommerce platforms for the past 10 years.
Although their journey was never smooth sailing, Tan was never disheartened even if it took seven years before Lelong became profitable in 2005. Today, the ecommerce platform has remained profitable as a private company and garners more than 5 million monthly visitors in Malaysia.
Lelong continues to evolve its platform to better meet consumers' needs, as seen in its recent rebranding exercise. It also continues to play a significant role in the digital ecosystem by empowering and equipping local businesses.
Replicate foreign success and personally connect with your consumers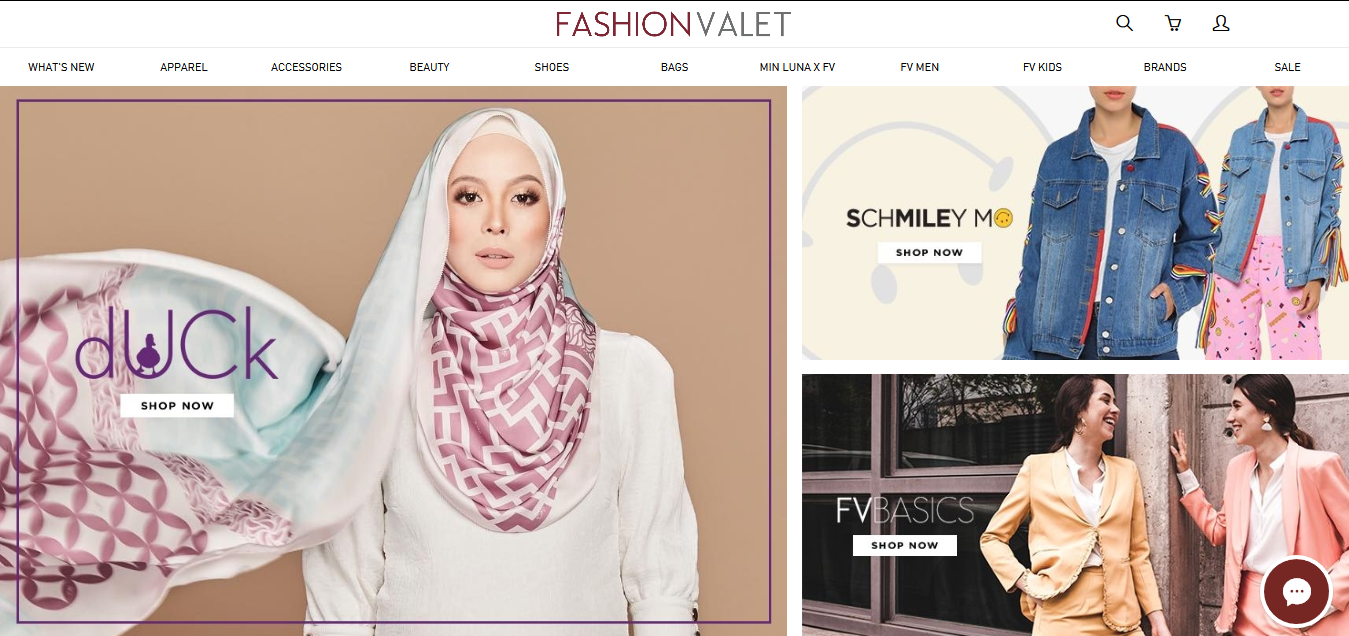 While many ecommerce platforms come up with original products and solutions, sometimes it might be best to instead replicate and localize successes from abroad.
In an interview, FashionValet co-founder Vivy Yusof shares that her inspiration for a fashion ecommerce platform came while she was exposed to consumerism in the UK. With just a few clicks, consumers could easily have products delivered to their doorstep.
She saw further validation when she experienced frustrations being stuck in traffic jams, crowded parking lots at retail areas, and the lack of options in the online space.
Together with her then boyfriend (now her husband) Fadzarudin Shah Anuar, she launched FashionValet in 2010 with a minimal budget of RM 100,000 (or ~US$24,000) from their personal savings and loans. In the following years, the platform attracted a huge following and has successfully obtained funds, securing approximately US$75 million in equity funding to date.
Today, FashionValet is listed as a well-funded startup in Southeast Asia, receives about 438,000 monthly visitors, and has four flagship physical stores across Malaysia.
Though the platform was born out of a Western ecommerce model, Yusof was able to localize her business by giving a personal touch in the way she connects with consumers on social media. Through the years, she's attracted 1.5 million+ followers on Instagram, 93,000+ YouTube subscribers, and 40,000+ visitors on her personal blog.
This connection was not void of challenges as she often receives criticisms (such as the recent fake telekung issue). Nevertheless, Yusof leverages social media to quickly mitigate issues and makes an effort to personally appreciate her customers.
You don't need to be an expert

Unknown to many, the founders of Hermo had little idea about beauty and cosmetics before they founded the company. Similar to FashionValet, the founding of Hermo was inspired by a popular online beauty site in China named Jumei.com.
Co-founders PS Chong and Ian Chua entered the scene selling sneakers on LowYat.net before discovering that there was a lack of beauty products available online. In 2010, they founded Hermo, which today has about 758,000 monthly visitors. When asked in an interview what the secret to their achievement is, they plainly said that Hermo was successful because they work really hard to understand and meet consumers' needs.
The platform's success got further validation as their ex-investors Gobi Partners recently received the "Exit of the Year" award from the Malaysia Venture Capital Association. They received an IRR (internal rate of return) of 91 percent during the exit. In May 2017, Hermo was acquired by Japanese company iStyle.
***
The successes of the three ecommerce platforms mentioned above represent just the tip of the iceberg, as the ecommerce industry in Malaysia is expected to grow exponentially. We've been seeing a big influx of new local and international players entering Malaysia and Southeast Asia in the past few years. So, expect to hear more success stories in the years to come.
Converted from Malaysian ringgit. US$1 = RM 4.15.